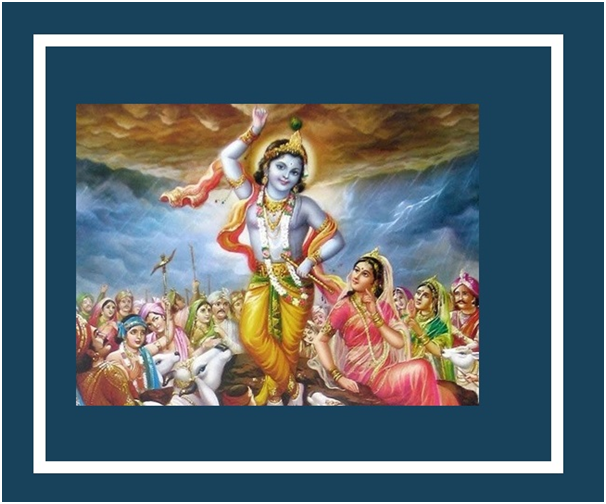 Govardhan Puja is an auspicious Hindu festival and it is celebrated on the next day of Diwali festival. This festival has its own importance in Hindu culture. This year Govardhan Puja is being celebrated on 15 November 2021. On this day people worship Govardhan Parvat and the child form of Lord Krishna. Also on this day people offer delicious food to Govardhan Parvat and their idols to express their gratitude. In some places people call Govardhan Puja as Annakoot Puja. This Annakat Puja is celebrated on the fourth day of Diwali. According to some calendars, the fourth day of Diwali is counted as the beginning of the new year. And on this day we also do Vishwakarma Puja. On this day all the craftsmen honor their tools and machines.
Why do we celebrate Govardhan Puja on the next day of Diwali?
We do Govardhan Puja on the next day of Diwali. In Hindu culture, it is believed that worshiping Govardhan brings happiness and prosperity in our homes and lives. This auspicious festival is associated with Cow or Gaumata as we worship Lord Krishna and another name of Lord Krishna is Gopal or Gopalak. In this childhood, he used to take care of calves.
History and Significance
When Lord Krishna was young, he asked his mother why all the villagers were doing such a big puja. Then Mata Yashoda describes that they are doing this huge puja to impress Lord Indra, because of Lord Indra, rain comes on the earth. Then he said that people would not do this worship because Lord Indra would get angry and then he would not give them rain. Then Krishna asks why we don't worship Mount Govardhan as our cows go to graze on Mount Govardhan. After this it rained continuously for seven days, so the heavy rain destroys everything and people are unable to find a place to live, because everything and everywhere is water. At that time, Lord Krishna lifted the Govardhan mountain on his little finger to protect and shelter the people of Vrindavan from Indra's anger. After that Lord Indra gave up and put an end to his ego. So this is how the festival Govardhan Puja began. So in this way people started worshiping the cow on this day of Govardhan Puja.
So the word Govardhan is derived from the mountain which has the same name and was raised by Lord Krishna. But Govardhan means Go is a Hindi word and in Hindi we call Go as Cow and Vardhan means blessing or sustenance. 'Go' also means the senses and the word 'vardhan' also means 'growth', which results in 'enhancing one's senses' by worshiping Krishna. It is believed that those who worship Govardhan hill, their faith and devotion towards Sri Krishna increases.
You might also like:-
History of Diwali in under 10 minutes
How to celebrate Diwali at home in India?