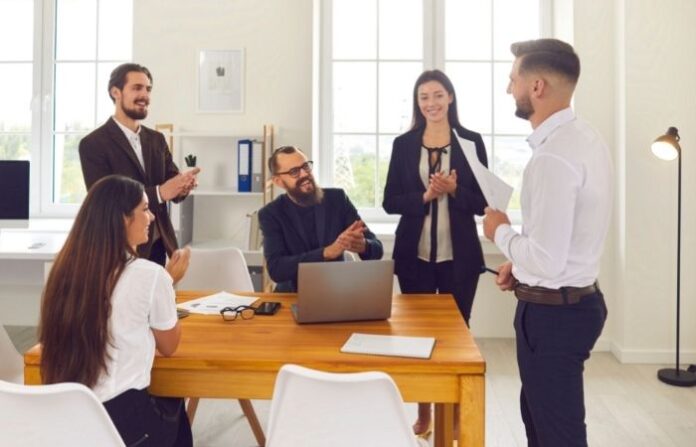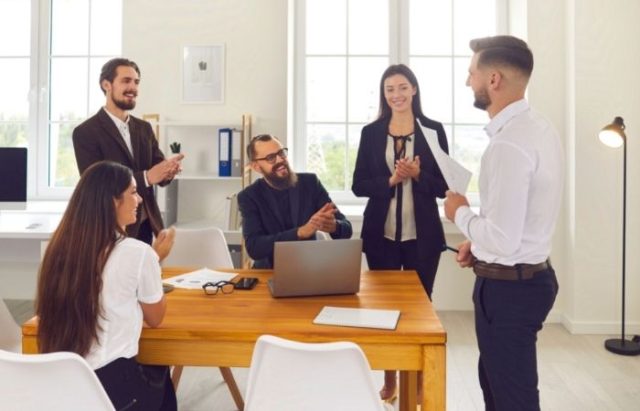 There are many things that an organization is concerned about running a business successfully. And one of the most prominent is the productivity of the employees, as many other aspects depend on it.
This magnitude of productivity prompted companies to come up with different ways of measuring employee performance, and KPIs are one of the most common measurements used.
However, it is time to rethink implementation and measurement strategies using numbers. Firstly because everyone is different and setting the same type of standards for everyone does not prove effective. This has increased the concerns of the organizations.
Is there any way to increase the productivity of the employees? Well, there actually is, and let's spend the next few minutes finding it.
Have you ever thought that psychological insight could help?
Let's ask ourselves once again, have we ever thought that psychological insight can help employers increase the productivity of their employees? Well, whether we did or not, the fact is that certain psychological insights can contribute tremendously to employee productivity when applied correctly.
Furthermore, it has recently been proven that in addition to just numerical, insights from behavior, economics and psychology can also contribute to a more motivated and productive workforce.
If traditional goal setting and KPIs are not producing psychologically desired results, it is possible to empower and engage employees to become more productive. All you need is a willingness to change and renew your mindset for better results. But how?" that comes to mind.
Here are 6 key insights discussed to help managers and entrepreneurs address productivity-related concerns. These simple efforts of the employer can yield a lot of desired results. They are here:
Prioritize achievements over assignments
Gone are the days when employees were determined only about monetary benefits, which is actually a major psychological shift. A recent study with employees showed that 83% of them said that recognition for their contribution was the most fulfilling reward.
Furthermore, about 88% of them said that they are highly motivated when praised by managers. The increased recognition will surely satisfy the hearts and minds of the employees. Not only this, this satisfaction motivates the employees to contribute more, and thus, it has also been proven to increase the innovation and productivity of the employees by 53%.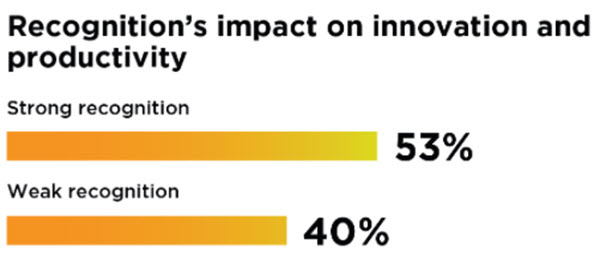 As an employer, one has to understand that there has been a huge change in the thoughts and behaviors of the employee. In situations where recognition matters more than money, similarly they are more concerned about their accomplishments than about completing given tasks or assignments.
Thus, there is also an overwhelming need for employers to shift the ideas that matter most to employees regarding productivity in the company. Check out another statistic that shows that around 37% of employees are seeking recognition for better contributions.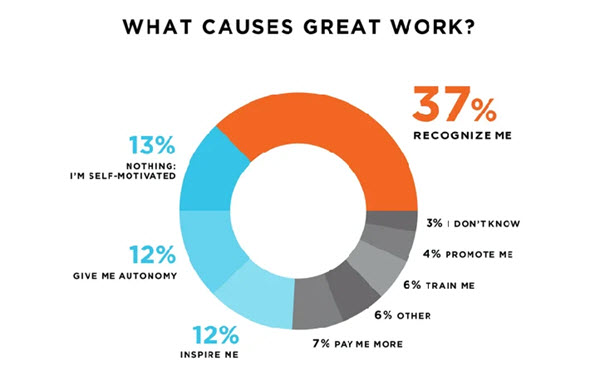 Nurture and promote employee engagement
Engagement is the most important aspect of being productive. And it's one of the most effective ways to address employee productivity. You might wonder what is the reason behind discussing this aspect under the psychological category. But it is really related to the psychology of both the employer and the employee, because it is all about the mindset of the people.
Employees who feel happy and connected with the organization automatically feel responsible and willing to contribute their best. It is a part of psychology, which receives the verb by default. And understanding this, managers are expected to do their best to build and retain an engaged workforce.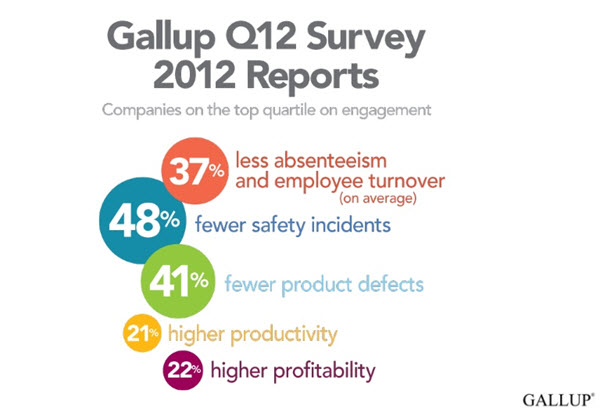 In the above data, we can observe the impact of the workforce engaged. And notably, engaged employees are able to be 21% more productive. Another research also revealed that engaged employees exceed their performance by 202% as compared to unengaged employees.
Statement – The emotional connection that one has with the other makes a huge difference. And this is for the employees as well. If the employee is emotionally attached to the organization, being productive is a default action. However, it is the employer's responsibility to make this engagement possible in the organization.
embrace flexibility
Another psychological insight to embrace is resilience. For most of the millennials we are dealing with, flexibility is a major demand. However, in general, about 77% of employees say that flexibility is a major consideration they look for when choosing a job. Again, refer to the statistics for the same.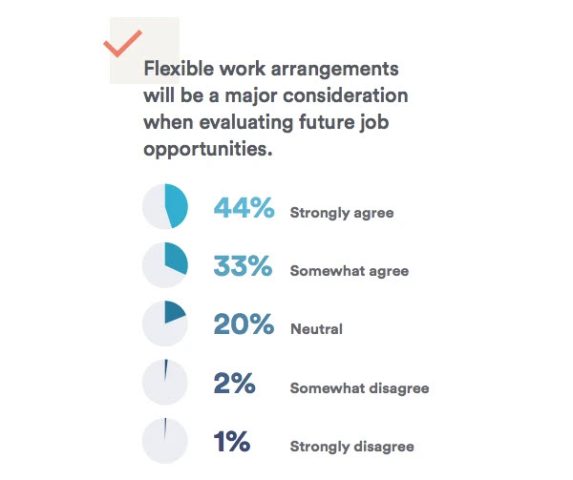 The above statistics assure a big change among the new generation workforce. With the advent of this innovation, it is impossible to survive with only traditional work practices.
Indirectly, the demand for flexibility has already placed an expectation on the employer to adapt to the newness; If not, it may be difficult to survive. Some of these demands require the flexibility of employers. The rigidity of the company can lead to the loss of good talents.
Generally, the flexibility of an employer is expected in terms of remote working, adoption of technology, telecommunications, co-working spaces etc. In addition, employers should be aware that a company's flexibility not only makes employees happy, but contributes to it. The success of the company as well.
For example, the sudden pandemic resulted in most of the workforce working remotely and left with no option. While many willingly agreed, some did not. But, surprisingly, the results were unexpectedly positive as companies saw an almost 13% increase in employee productivity.
Also, check out the statistics below, which show about 78% of employees defend that flexible work arrangements in their workplace have increased their productivity tremendously.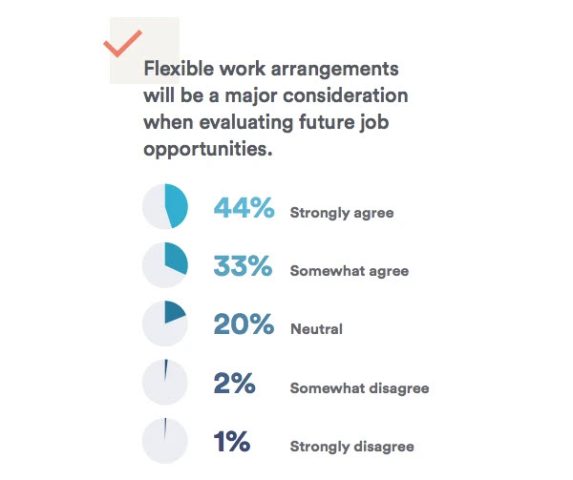 Recommend comfortable breaks
Psychologically, it has been proven that occasional breaks increase the productivity of the workforce. The capacity of the human brain is said to either decrease or stabilize after a certain level of continuous function. Breaks are necessary to regain potential and strengthen the brain.
But, many employers or employees do not understand the truth behind it, as they consider breaks to be a waste of time. Conversely, brakes can certainly boost productivity. Refer to the image below.

Therefore, it is understood that breaks sometimes improve in increasing employee productivity. Furthermore, in addition to increasing productivity or stimulating creativity, periodic breaks also contribute to an employee's increase in accuracy of work by about 13%. If you're wondering what a big difference a break can make, let me tell you that one study showed that the brain gets the rest it needs after 52 minutes of sustained effort.
Furthermore, the study also concluded that a seventeen-minute break after fifty-two minutes of work would be the right strategy to increase productivity among employees. Thus, although not all, many employers have already begun to apply the same insights.
Encourage workplace DIY and competition
DIY, also known as the Do It Yourself approach, is another effective psychological aspect of increasing productivity at the workplace. wonder how? One of the most important workplace tactics is to encourage competition.
To be specific, not just competition, but a healthy competition among employees. Thus, as an entrepreneur, incentivize the employees with potential and achievable tasks based on the potential of the employees.
With the advent of software and automation of tasks, employees are freed from dreadful and repetitive tasks. However, provide them with an opportunity to investigate and understand if there is anything that can be done by them or transferred to someone else.
This way, they are given the opportunity to become aware of their own limitations, which they can work on improving. In addition, this strategy helps to understand where and where not to look for help. Thus, along with the will and passion to succeed, competitiveness also grows.
Focusing on your personal success, automatically, improves employee productivity, and obviously, businesses benefit from it. Thus, fostering healthy competition among employees is another psychological insight that helps employees become more productive.
Develop an openness to the voice of employees
Letting employees listen is another impeccable psychological insight that helps companies. And yet, it is the most underrated strategy among businesses. Encouraging employees to speak and listen is beneficial in many ways. But it is not followed due to the positions and differences in the workplace.
When organizations are ready to listen to the opinions of employees, it infuses the latter with a sense of belonging and value. This spirit will motivate the employees to put in their best effort. In addition, there are many benefits of openness to the voice of employees, such as:
As an employer, you will have the opportunity to get the best opinions from people who have expertise in a particular job because they know certain things better.
As discussed, this opportunity provides a platform for the employees to have greater engagement with the organization.
The engaged and happy employees feel a certain level of responsibility to make the organization happy with even the best of contributions.
In fact, whether the management agrees with the suggestions made by the employees or not is secondary. But the effect of giving them a chance to speak is actually quite rewarding. As the image above shows, although each individual is different in many aspects, the result of joint efforts or diversity can create and maintain a lasting impact in an organization.
let's wrap up
Psychology is primarily mind-oriented. When you as an employer are willing to renew your mind for overall benefit, it is certainly possible to achieve the most desired result, in our case, increased productivity.
Change has always been a part of everyone's life. Why not make change more meaningful to bring about effectiveness in an employee's productivity? So, let us start addressing the concern with the new mindset and right strategies to experience the overall betterment of the company.
Like this article? Subscribe to our feed!
Author: Meet Vara
Meet Vara is an experienced Product Marketer at FactoHR, specializing in creating various ideas for creative writing. He has a passion for researching and discovering blogs and checking out the latest trends and copying his expertise in crafting exclusive content. His approach and promptness towards writing quality content is exceptional.