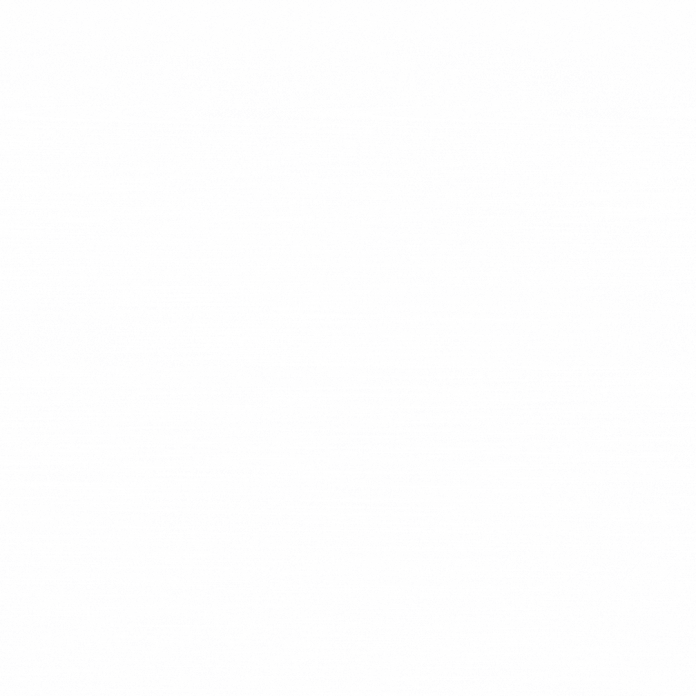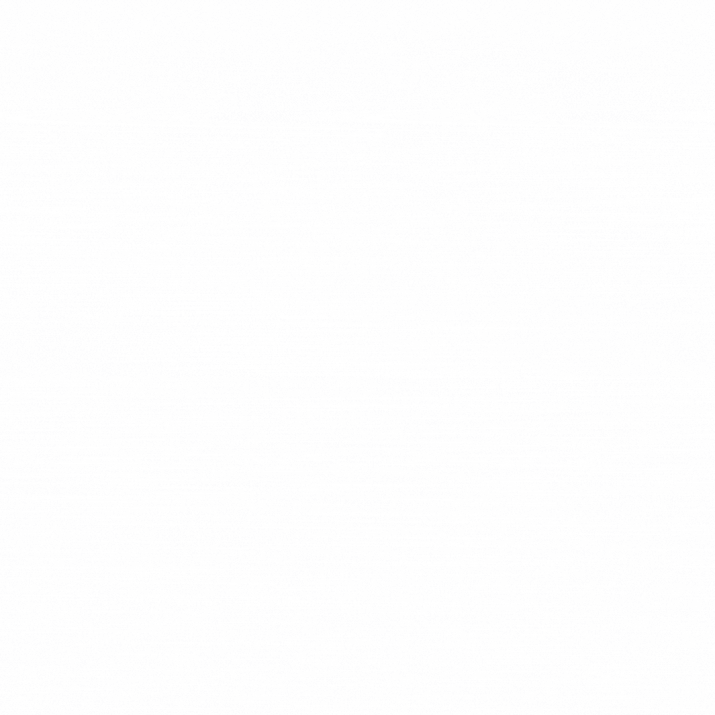 It should come as no surprise that many of us are familiar with what Image Search is, the search engine feature that allows you to search for any image directly related to your search terms. It is essential to first understand what image search is, and it's ability to search on a word or words and search for images related to what you are looking for.
However, problems arise when you have an image and are interested in knowing the original, fact-checking an image, or searching for similar photos. Essentially, reverse image search is a unique search engine technique that takes an image file as an input query and returns the results associated with the image.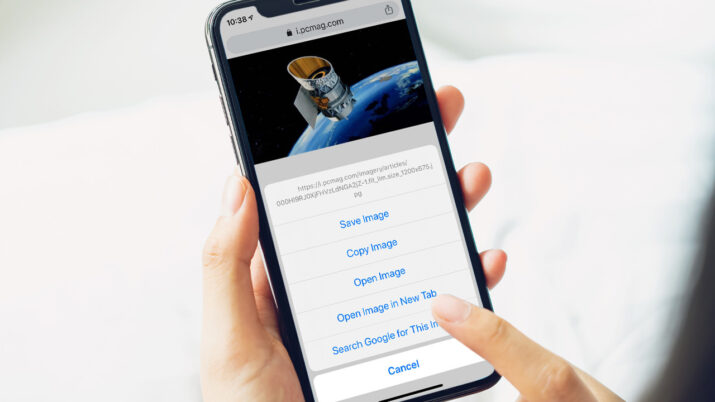 Reverse image search is distinguished by a lack of search terms or keywords that might return correct search results. Essentially, reverse image search is also known as visual search. Visual search is commonly used to define reverse image search in the e-commerce industry, particularly in the fashion and home decor sectors.
Additionally, reverse image search enables users to find content related to a particular sample image, the popularity of a photograph, and manipulated versions and exemplary works. Journalists can perform the reverse search option to find the source of an image or to know the approximate date when an image was originally published on the Internet. Travelers use reverse search to find the location of any image while matrimonial sites use reverse search to detect fake uploads.
Google search by image
This feature is only available for desktop and not even for your mobile device or iPad, so if a friend sent you a forward image on Facebook or WhatsApp that you want to verify, you should first The image has to be transferred to the desktop and then do a reverse image search.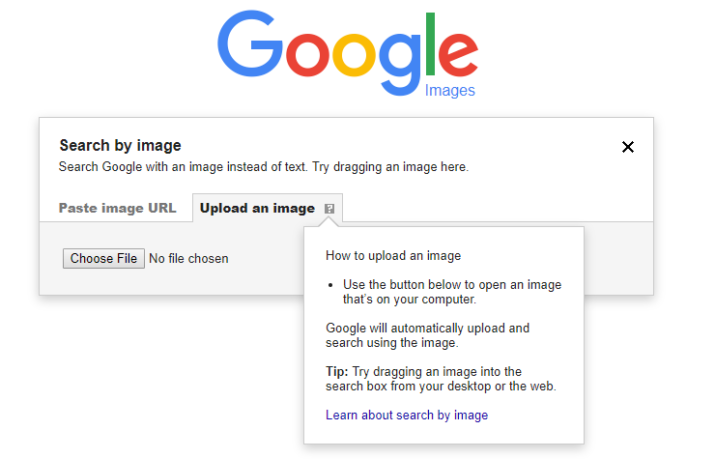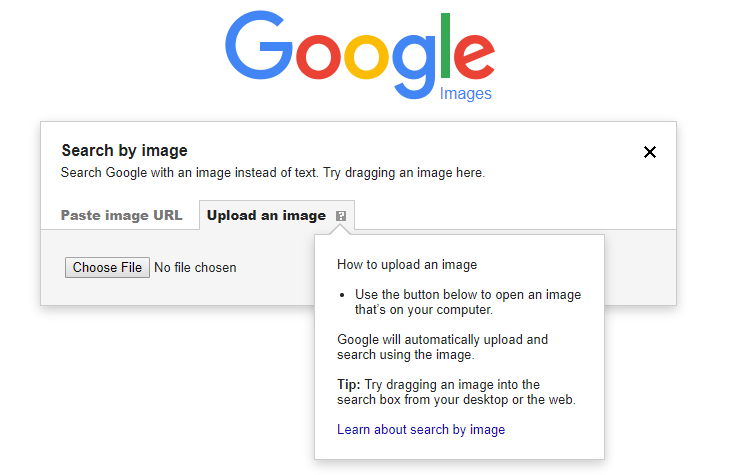 It can be a daunting task but with Reverse Photo, you can do reverse image search very easily and in few steps. Simply tap on the "Upload Image" icon and choose an image from your mobile phone's photo gallery. Afterward, tap the "Show matching images" button and it will automatically send your photo to Google's image database and show any similar images immediately.
reverse image search with google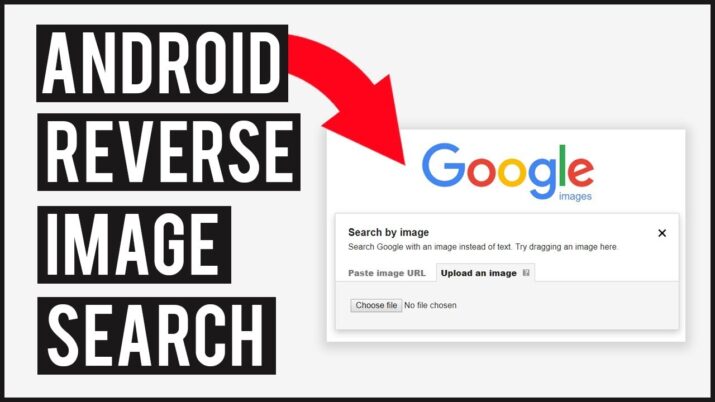 Fortunately, Google installed the reverse image search function in tablets and phones, albeit on a limited basis. When you fire up images.google.com on the Chrome mobile browser or Safari, the camera icon will fail to appear in the search bar. To get the camera icon, you need to load the desktop version of the Google app on your smartphone.
In the Google app, you'll scroll to the bottom, tap the three-dot menu, and select "Request desktop site." This command will automatically load the desktop version, and the camera icon will appear immediately, so you can easily upload a photo from your Camera Roll.
In addition, the Chrome browser app for Android or iOS also supports a Google reverse image search workaround. Ideally, when you have the image you want to search, hold down your finger until a pop-up menu pops up where you'll choose "Search Google for this image" at the bottom. However, it is extremely important to note that it will fail to work in other browsers, not even Safari or the Google app or any other browser.
It will perform exclusively in Chrome. If for some reason it fails to perform accordingly when using Chrome, you can also choose Open Image in New Tab and then copy the URL, return to images.google.com and click the URL can paste in. Otherwise, as with either method, reverse image search results will come up where you may have to select the "More size" option at the top to see the images.
In addition, you'll find options that will narrow down your question, such as looking at the clip-art equivalent, animated GIF, or the color scheme employed in the original image. Another solution is to work with a "Search by Image" site on Reverse Photo, which is a specific page with scripts that enable Google Reverse Image Search to function, even where upload picture is mandatory. Works well on virtually any mobile device or browser, preferably how Google should have set it up on their popular site.
with google lens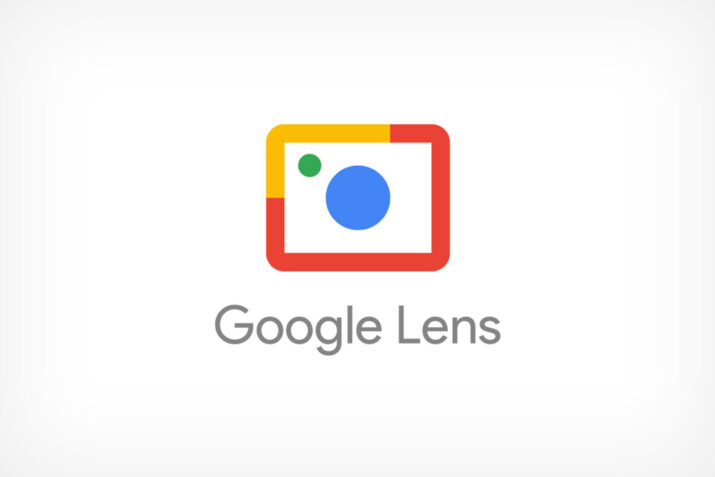 Google Lens also offers a reverse image search option that Google Lens has its own private app, though it's still part of the Google Assistant, Google app, Google Photos on both Android and iOS. Still, Google Lens is more about helping you recognize things, find the source image, or perform tasks like instant translation.
To perform a reverse image search with Google Lens, you'll start by navigating to an image in your gallery and tap the Lens icon to begin the image-recognition operation. The app will then perform a reverse image lookup, recognize the image, and provide any alternative similar images.
with bingo
Bing is another big search engine from Microsoft that also does reverse image search. There's a camera icon right next to the search bar. When you click on the desktop version, it requests for an image URL or requests you to upload an image like Google does on the desktop version.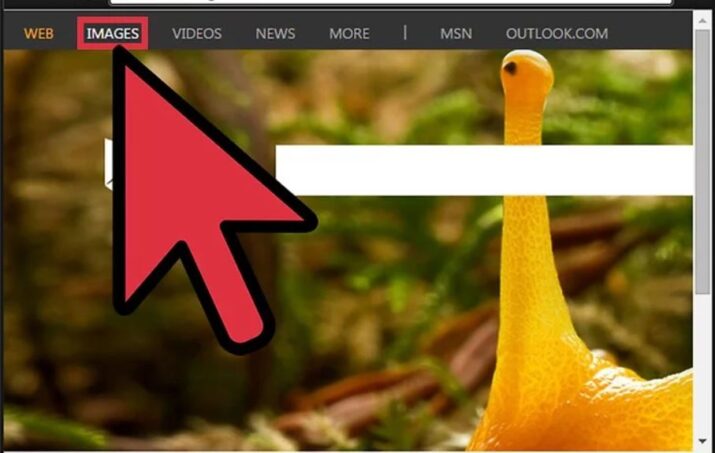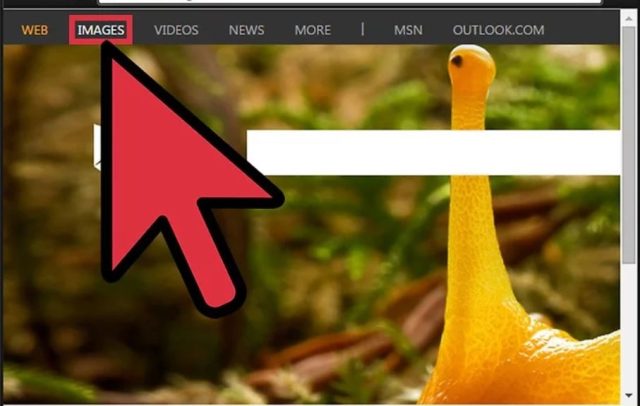 Ideally, setup is the same on mobile, where you click on Bing's camera icon on any mobile browser. A pop-up will automatically come up that reads, To search with an image, you will need to give Bing access to your camera, and as a result you will accept or reject with a single tap.
On the next screen click on the Browse key at the bottom left. Accordingly, a pop-up menu will appear allowing you to take photos, browse your third-party services, or browse your photo library. Next, choose Browse to search for images stored in third-party services like Google Drive, iCloud Drive, and Dropbox.
Essentially, the most updated versions of the Bing apps on Android and iOS allow you to snap a picture and find the image automatically. Plus, you can easily upload an image from your Camera Roll, run a QR code scan, or point your camera at math problems or text, and Bing will search automatically.
Click the magnifying glass icon on the load screen, tap Camera above, and decide how you want to search your photo. Others are some of the search engines specifically committed to looking for images. However, not all of them work directly with your default browser or mobile devices.
TinEye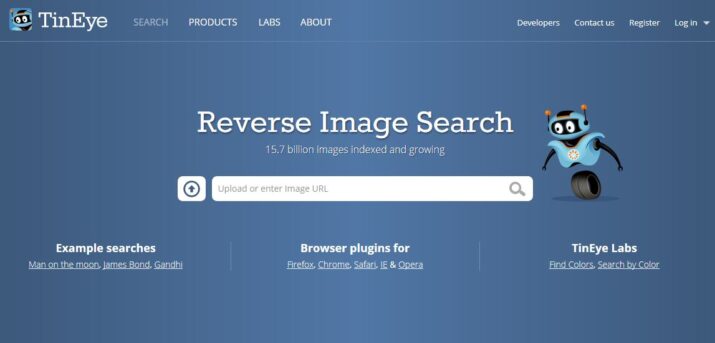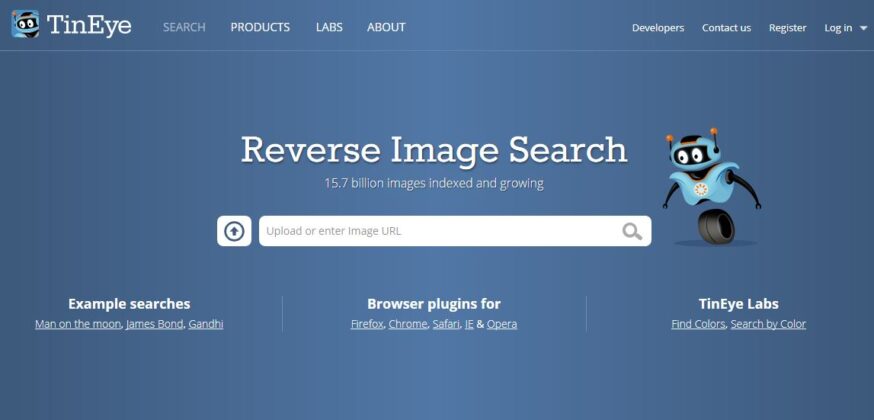 Tineye is currently loaded with over 34 billion images, and it allows search by URL, upload, or drag and drop to the desktop. On a mobile device, tap that upload icon, and you'll get options to take a photo from the library, take and work with it, or upload it from third-party services.
Therefore, you can work with it one hundred and fifty times a week; However, for more than that you'll need to use the paid version, which starts at $200 for five thousand searches over two years.
Yandex

It's from Russia which resembles Bing-Go-Cyrillic and has a distinctive image search that works well on any mobile device from a browser. Start by clicking Images, then click the Search bar, tap Search by clicking on Pictures, then click the Search bar, and then finally tap Search by Image, where you'll get a menu with four options will be; Identify a car make or model, find similar images, recognize text, or search for a product.
Additionally, other search engines are specially optimized to help creatives detect if their creative work has been stolen.
There are users who prefer apps for browsers, and if you are one of them, you can go straight to a reverse image search tool that you can keep on your mobile phone all the time and use whenever you want. .
Truth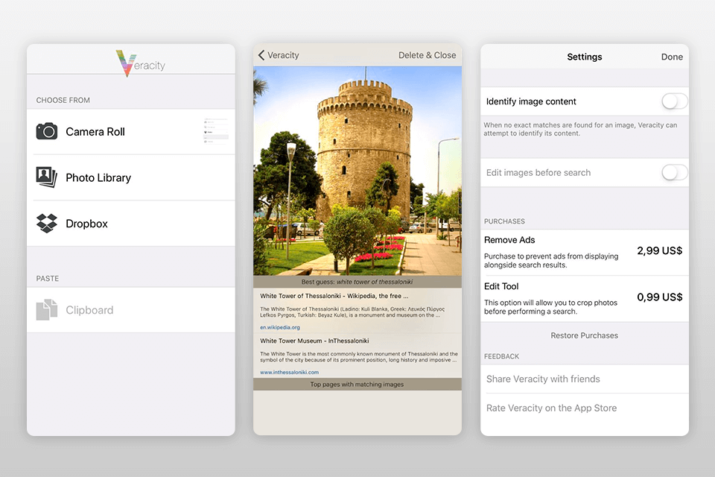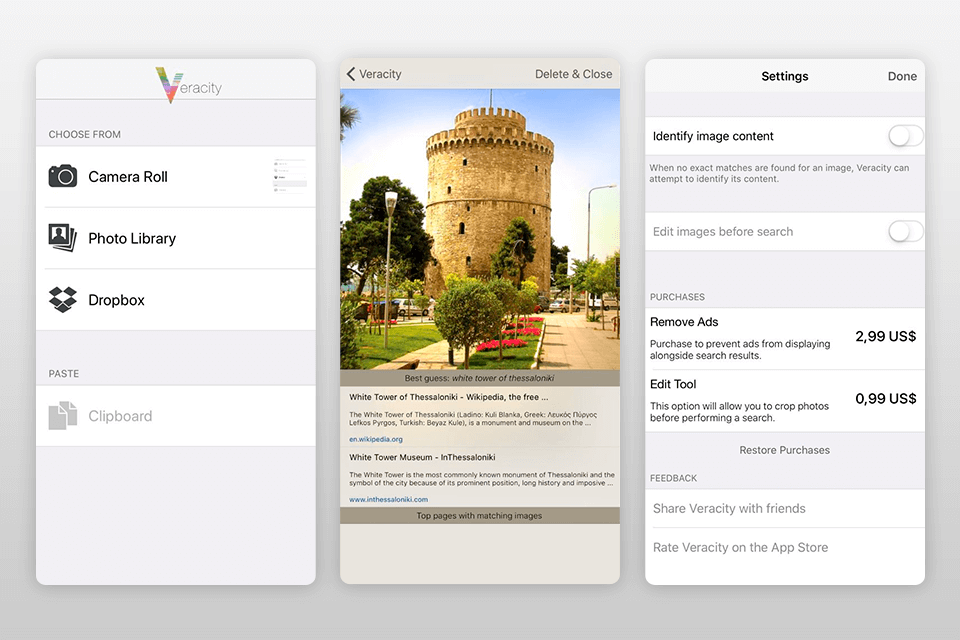 This app, which is free for iOS, proves to be a simple app to work with, where you can easily take images from your photo library or other storage options where you can cut and paste from the clipboard. Also, Veracity mentions that it will get the same picture on any web page, even if it has been changed. You can quickly eliminate ads from the interface with a $2.99 ​​in-app purchase.
search by image
This app is free for Android, and you can manipulate the photo as much as you want before uploading an image through this app to get results from Yandex, Google+ and Tiny.
camfind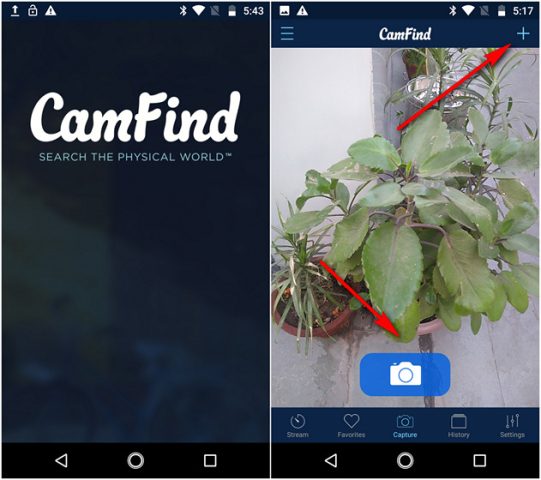 The app is absolutely free for both iOS and Android and is a basic tool for taking shots with your iPhone or any other smartphone and allows you to search any web page for similar things, plus price. Allows to get comparison if it is a product shot
keel over
The app is also free for iOS, which allows you to use it within the Chrome app. Where it sends your images directly to the Google Images database to find similar photos. However, you can easily upgrade to the Pro version for "3.99" and get results from Bing and Yandex as well.
reverse image search extension
It's not an app you go straight into but an app that adds extensions to other apps, which goes for $0.99 for iOS. It will automatically put one of those extension keys inside Facebook and Photos and other apps; So, with Send or Copy to iCloud, you will have the option to search for the image. The results will appear in your mobile browser and will come from Yandex, Google and Tineye.
Like this article? Subscribe to our feed!
Author: DLM Editor
Life Tips and Hacks for Life Happiness and Prosperity.