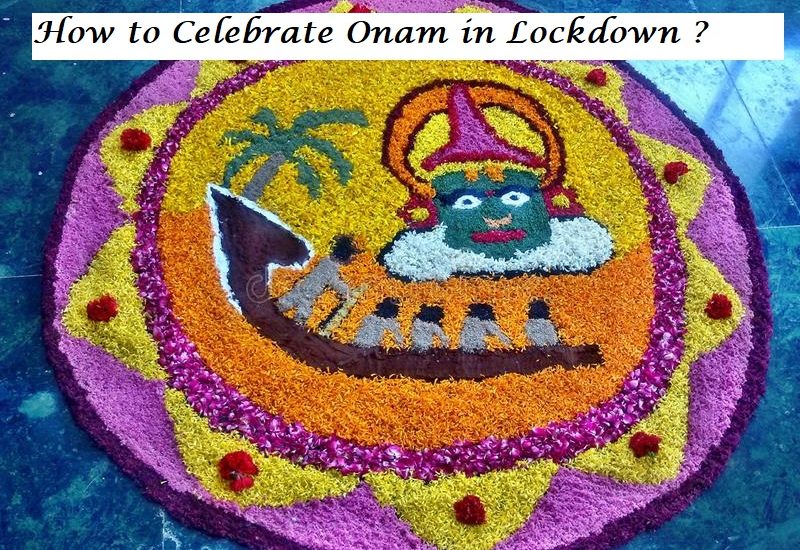 This lockdown changed everything in our lives. It has changed the way we celebrate our festivals. So this year our large scale celebrations will be missing and we are not able to celebrate Onam with large number of people. This time our big celebration will become a small and indoor one as we have to follow the lockdown protocol and think for ourselves and for others. This year we won't be able to celebrate the indoor visit of the merciful King Mahabali to the land and the people he previously ruled.
According to Vaishnava mythology, King Mahabali is a very strong ruler and he defeated the gods and then he became the ruler of all the three worlds. He is an evil or demon king. King Mahabali belonged to the Asur tribe. He was a kind king and many people loved him. The gods get restless seeing the love for the king, how many things come to his mind and he feels insecure and then he asked Lord Vishnu to help him in this situation. Lord Vishnu then steps into the position and helps the Lord. Then Lord Vishnu in his fifth incarnation took the form of Brahmin dwarf Vamana and went to King Mahabali. Later Lord Vishnu was impressed by the king's kindness and selflessness, and due to which the Lord fulfilled the king's wish that every Onam he would visit his kingdom.
So don't let your soul down, you can still celebrate the Onam festival by sticking and following the COVID-19 protocols. Here are some tips for you.
You can decorate your home with some ornaments and beautiful flower rugs
You can prepare some wonderful treats. You can prepare onasadya for yourself which was prepared on the day of Oman in Thiruvonam.
You might also like :