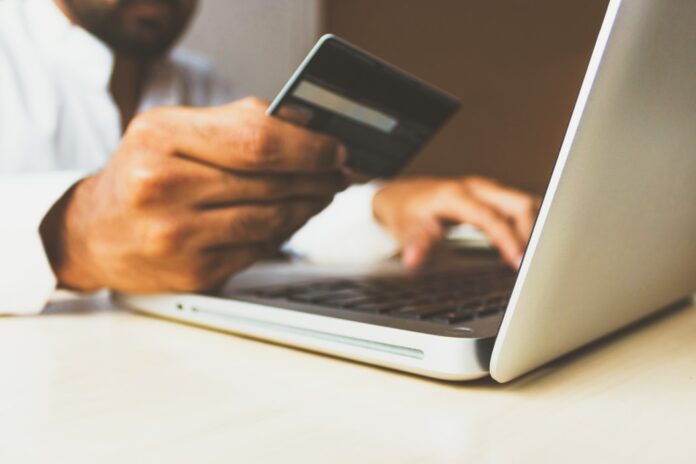 Most of you probably have no idea what a CRM is. CRM stands for Customer Relationship Management. CRM is a technology that organizes and controls a company's customer connections, relationships, communication and exchange. This interaction governs the success of your business and fulfills the conditions.
Like any other management, CRM also requires thorough scrutiny and criteria choice. Beyond that, you and your company must make an agreement to collaborate to make the whole thing work. Better customer company relationships can open up new collaboration opportunities and increase income.
Why CRM?
Customers are the most valuable custodians for business growth. Continually working on developing the relationship between enterprise and customer is the assurance of the company's achievement. So why CRM?
Here are the reasons why CRM is so important:
The CRM system keeps your leads and contacts in control and organized – this is a technique for organizing your clients. It is your choice how you do it. You set the benchmark.
However, if there is any doubt about how to do it, you can divide them into loyal audiences. New audiences organize your contacts according to their actions. For example, you can list your contacts as customers, potential customers, suppliers, partners, etc.
You are in charge of your company and customer interaction – your customers demand attention. Feeling neglected can make them uncomfortable. With a right CRM, you can have satisfied customers and quiet mundane.
An example of personalized attention to customers is a personalized email. CRM helps you get systematic information about your customers and use this information for the company.
How can CRM increase your team productivity?
CRM is not the only customer relationship regulator. It also affects the team completing the task. Organization must be realistic. Coordinated teamwork will help in achieving the goals in maximum time.
Here are some tips to increase team productivity:
1. Give smartphone and back-office a chance
Smartphones are an essential part of any person's daily routine. Your team is no exception. Thus making their working approach more comfortable and giving them quick and real time access to the platform. Once you have made your CRM mobile friendly, then add a back office with the necessary tools, you can be sure that your team will be more productive with these tools.
2. Split the Tasks
An effective CRM management involves dividing tasks according to operations. Your employees will have more specific tasks to complete. If a task is clear, it will be completed faster.
3. Let the right person hold the fort
Decision making is probably the most responsible part of the job. Find a professional who is able to guide your team and make quick but smart decisions. In companies that rely on MBA admissions, advisory professionals have better achievements than teams selected regardless of the leader's decision-making abilities.
4. Hit the nail on the head with the report!
CRM reports are standard. However, depending on your application or the platform you use, these reports may vary. Tack the nail with true and fair reports.
Here are some reporting strategies you can consider:
Pipeline reports (includes sales funnel reports and growth reports)
Sales Achievement and Activity Report:
by customers;
by the owners; Or
by sources, etc…
Report on goals (achieved, not achieved, future goals)
Your goals are likely to be achieved if you enter an even more detailed reporting system. CRM reports provide information about referrals, visits, denials, website popularity, and more.
Benefits of CRM
We just talked about increasing team productivity by using CRM. Thus, there are more benefits to consider. Here are some of them:
1. Increase Income
CRM helps you to classify your customers, suppliers, partners according to the chosen criteria. What does it give to the company? easy! This helps you go directly to the most profitable customers, potential partners and product suppliers.
2. Reduce Expenses
If not for CRM, you will need your own team to reverse the process of customer selection, categorization and creation of a personalized plan. All this work takes the guesswork out of the time and money you save with the right CRM process.
3. Satisfied Customers
We are all customers at some point or another, and we like to be treated personally. Feeling like a bunch isn't very respectable. However, a personal email, a call makes you feel more comfortable with the company and use their services instead of any other.
4. Cooperation and Coordination
Having an organized list of contacts helps you find the most optimal collaboration and collaboration plans. There is an enlisted list of potential partners or most loyal partners according to cooperation history. CRM also helps in coordinating plans, projects and priorities.
5. Data Analysis
By starting CRM, you also start data analysis. You can have a lot of information about your customers, but that information is useless if you don't or can't access it. CRM gives you access to reports and information in your company's database.
6. Better Marketing
Marketing is a complex process, and if it is not effective, the business loses out in every area. CRM can detect past mistakes or erroneous marketing efforts and give you suggestions for optimizing future marketing practices.
Potential Drawbacks of CRM
We talked a lot about the benefits of customer relationship management. Still, CRM has some potential drawbacks. Thus there are some pitfalls or issues to consider when talking about CRM.
1. very broad
There is no clear specific scope of CRM. Its extent is difficult to define. This problem causes inconvenience with the value and time spent on management.
2. Cost
One of the inconveniences of CRM is the cost. Since the scope of customer relationship management is so wide, budgeting for it is not easy. You can find a CRM starting at $15 per user, and that may sound reasonable. However, consider the quality of management.
3. Bad CRM Data Can Kill Your Business
Incorrect scope or incomplete data and inability to estimate information can be a waste of time and money. If the data analysis is not interpreted correctly, the result will be useless.
4. Difficult to choose
Choosing which CRM system to use is not easy. The market is full of CRM systems offering ads. There are hundreds of suppliers. Therefore, the choice should be made with the advice of a professional.
When should you start CRM?
The goal of every business is to grow. If your business is growing and your number of customers is increasing, then it is time to consider CRM. First, a CRM will organize your contacts according to the criteria you provide.
Before starting a CRM, you should be aware of a few points:
Make sure you have the scope of your CRM. Don't waste time and financial resources on something you won't be able to use later. Invest in areas that require or will facilitate the relationship between you and your customers.
CRM is not just software; There are various IT factors involved in this.
Get your entire team involved in the project. Collaborative work can be a testament to the productivity and effectiveness of a goal.
Many professionals recommend considering a platform instead of a CRM pack.
Once you've decided on these issues, it's time to start a CRM. Installing and managing a CRM will reduce the busy schedule of your employees. You can direct their attention to complete other activities and tasks.
As soon as you decide on the CRM type and start the installation, including the entire team in using the CRM, no need to spend so much time checking customer email, answering phone calls, or checking the terms of the checkup agreement. Won't happen. Once they're in, you can measure management's productivity.
The CRM process is having a personal interaction with each customer. To process this, your employees (your team) will need some equipment. That's why while doing CRM add all the necessary tools and IT to facilitate this process.
Conclusion
In short, a CRM, in general, is a tool for organizing your customers' information, organizing data, coordinating this information, and creating an effective report. Each of your customers can receive an individual behavior, and your marketing management can receive orders and be controlled. CRM provides control of your pre-management data and the organization of your contacts. Your contact information will be listed as per the criteria required by your company.
There are some issues to consider, such as the scope or cost of the CRM. However, everything has a decision-making component. Being a corporate leader requires the ability to make quick and effective decisions. Some professionals can give you advice and guidance if you have any doubts. So, don't waste time and get started with CRM right away.
Like this article? Subscribe to our feed!