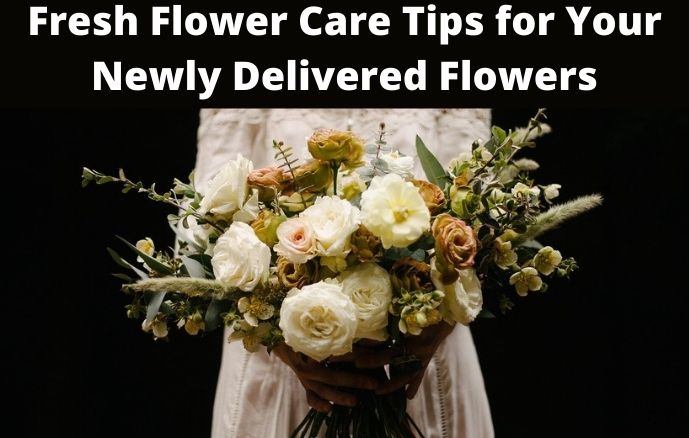 Flowers will never fail to impress anyone and fresh flowers have never gone out of style. Fresh flowers are the perfect and perfect choice to honor your loved one or special ones that you adore and these fresh beauties will surely bring a smile on their face. With fresh flowers, you can share all kinds of feelings whether it is love, respect, appreciation or anything else. It will go perfectly with every occasion and festival. Fresh flowers will never let you down if you don't find any alternative. If you want to keep these fresh flowers alive for a long time then this blog is for you.
Ways to keep delivered flowers fresh
Never store your fresh flowers away from cold temperatures and you should avoid putting them in extreme temperatures, which will cause the flowers to dry out quickly.
If your flowers came in decorative plastic or tissue, it is recommended to remove all of these items as soon as possible.
Never place your fresh flower arrangements near fruit or in a smoking area because the ethylene gas will destroy the freshness of the flowers.
Avoid arranging flowers near windows and other areas where the sun's rays come in as this can cause your flowers to wither due to overheating.
It is scientifically proven that most flowers like orchids will last longer in cooler conditions.
Always keep your vase full of water. And you need to wash the vase daily to keep the flowers fresh and never dry the vase with towel, always let the vase dry by itself.
All flower and leaf stems are submerged. The flowers stay fresh, the longer they can get a drink, so if the stems are primarily woody stems like these roses, they prefer a deeper drink, so always fill the vase with water. Fill the vase halfway if it has a predominantly soft stem. Tap water is more preferred.
If your flowers came with baskets or other containers with foam, add fresh water every day to keep them fresh.
It is important to remove all dead or discolored leaves and dead stems from fresh birthday flowers.
Check your water level and color. When the color of the water turns cloudy, it's time to change it.
It's important to add a flower food pouch to your water vase and make sure it's completely dissolved with a quick stir.
Keep the vase in a safe and cool place.

Keep an eye on the vase and change the water daily.
You might also like:
Last minute flower delivery for Valentine's Day in Mumbai
orchid flower arrangement ideas for the occasion
flower arrangement ideas for home decoration