Houseplants are an excellent addition to your home decor. They are great air purifiers. Green plants make all things better and people happier. Good things should always come in abundance, and nothing like too many plants. So, we have come up with elegant yet mesmerizing Plants set to enhance the decor of your home. Just have a look!
Milt Sansevieria and Mini Aloe Vera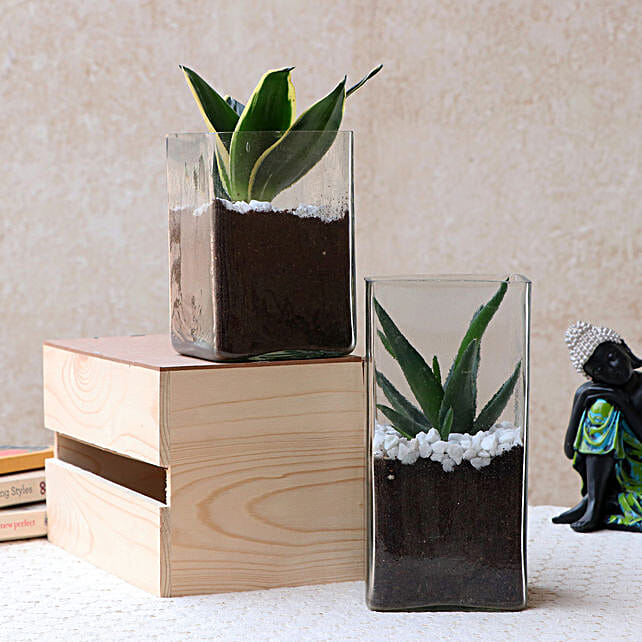 The aloe vera plant has magical benefits, and mild sansevieria is touted as one of the best air purifiers. Combining these beautiful greens in similar glass square vases will be the perfect plant for your dull corner!
Ficus Ginseng Bonsai and Jade Plant Set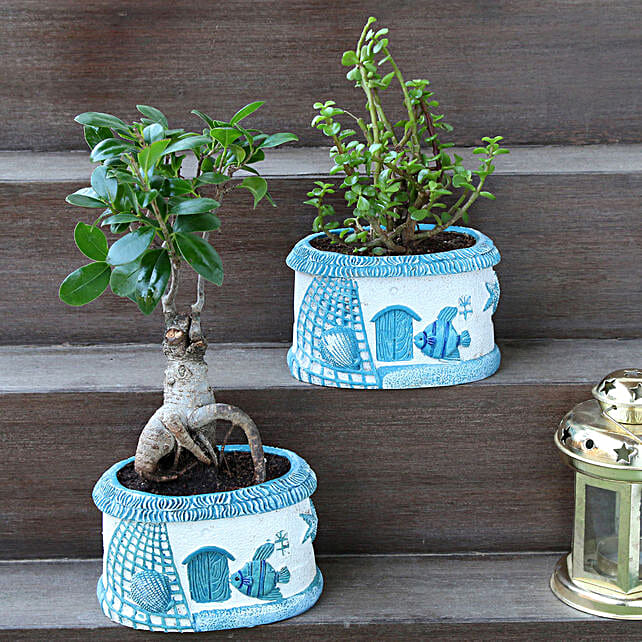 Artistic-looking ficus ginseng bonsai and jade plants arranged in great white and blue containers are made for your plant shelf!
Money & Jade Plant Terrarium Set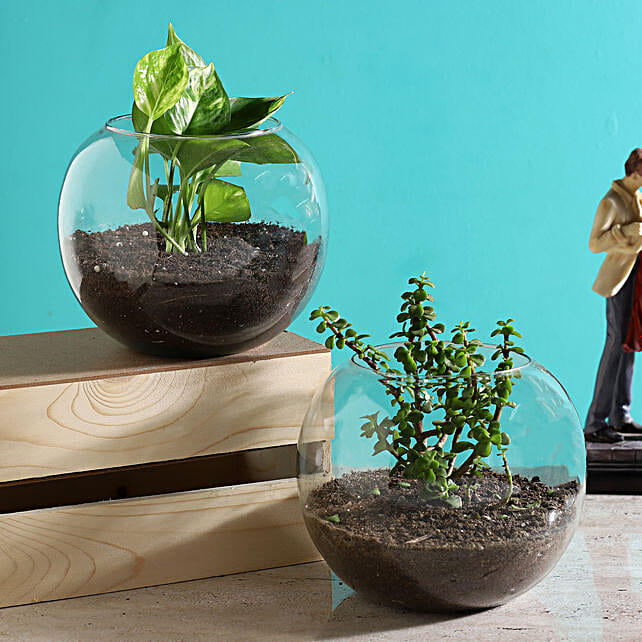 Money plants and jade plants bring luck and are low-maintenance plants that you can put anywhere in your casa. They will always enhance the overall look!
Plants in Green Self Watering Pots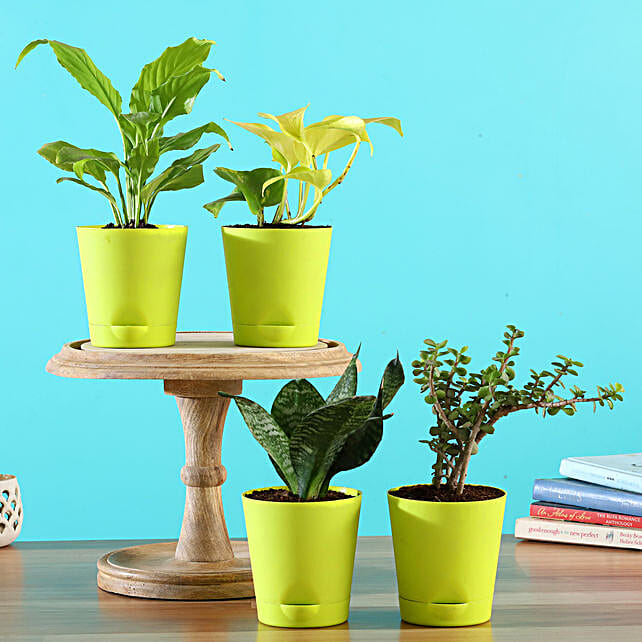 Let's bring together four wonderful plants. The green self-watering pot tops will be the icing. So put them together at your zen spot!
air purifying plants and succulents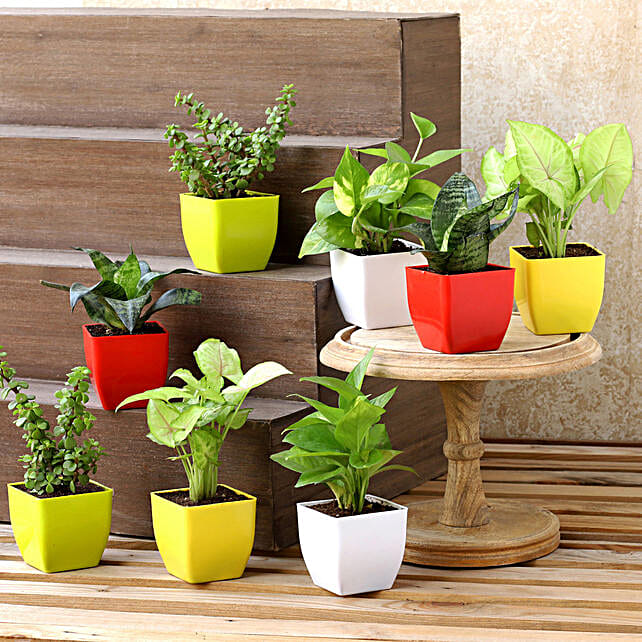 The last has everything you could ever ask for. This set will be one of the best gifts for your friends and family. A mix of air purifying plants and succulents is just what you need to decorate your home!
related post: