Are you the parent of a plant that likes to bring home new items for your green children? If you have found a green thumb and cut plants that bring a charming smile to your face, then we have something special for you in-store. We came up with a proliferation of unique and adorable Designer Resin Planters For your potted friends who will enhance the whole look! Take a glimpse of these beautiful planters which would be the perfect addition!
Green Syngonium Plant in Girl's Raisin Pot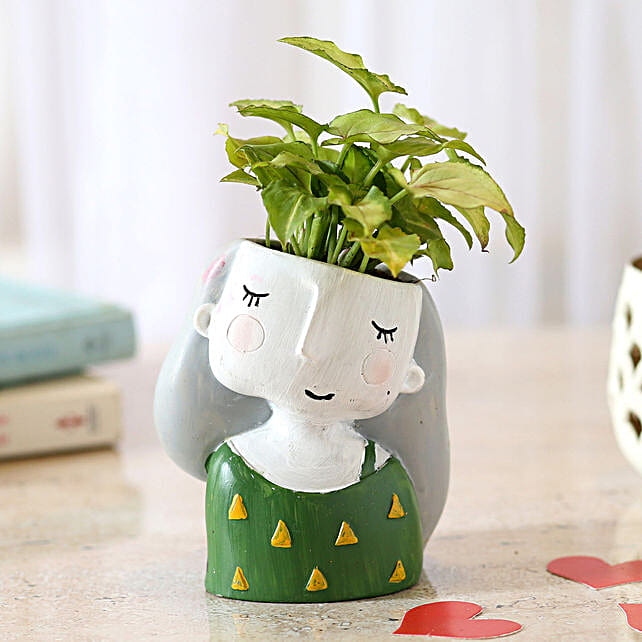 Get a beautiful syngonium plant that is placed in a lovely resin planter. A resin planner with the smiling face of the dreaming woman is the perfect planter for your bedroom!
King queen utensils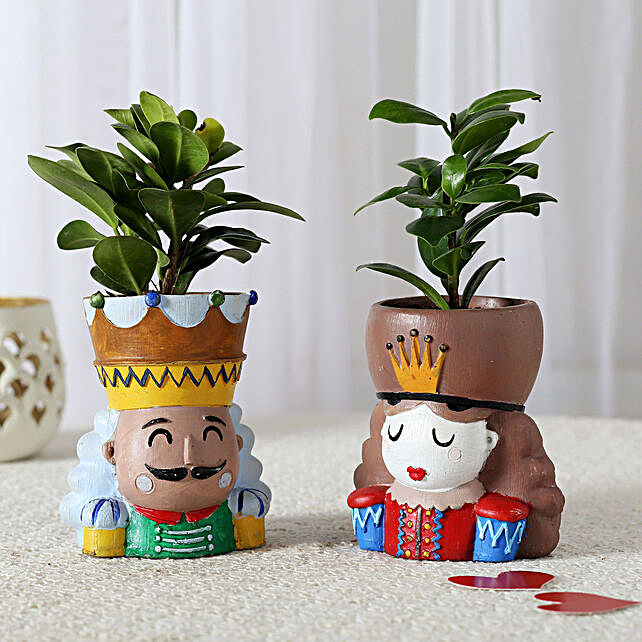 A gorgeous set of a king and queen resin planner is the cutest and will add the perfect touch of colors to your life.
Howarthia Zebra Plant in Pot
A stunning white and blue resin planter with Howarthia zebra plant is suitable for your living room. Beautify your living room with a resin planner that will give you a beach vibe!
Artistic resin planter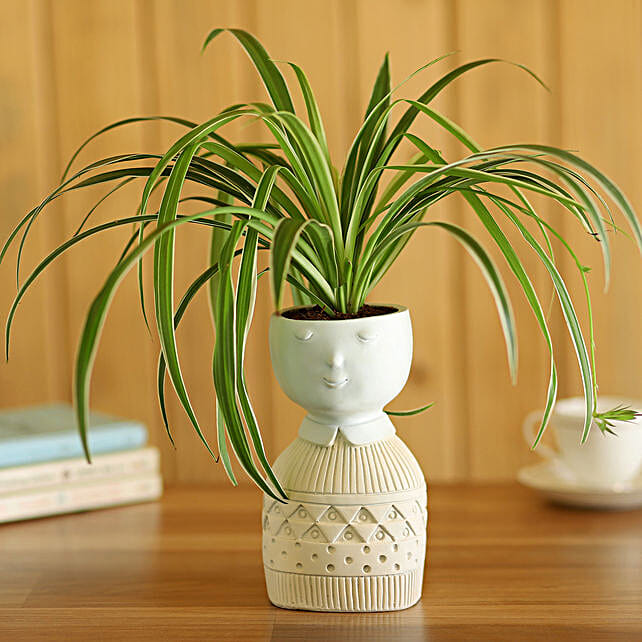 A beautiful and unique resin planter will make your plant look fabulous. Get an artistic resin planner and get ready to decorate your baby plant!
Ornamental Owl White Pit Plant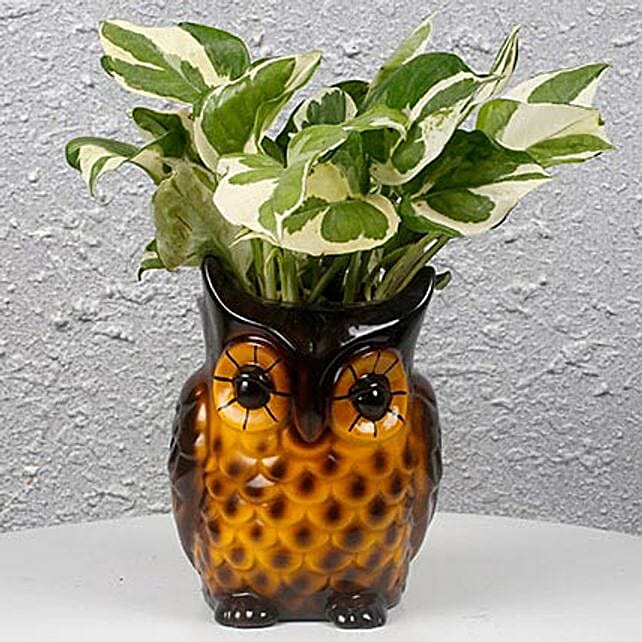 An impressive owl resin planter would make the perfect choice for a pothos plant or a jade plant. Put your hands on this wonderful planter and plant your plant in it. Owl planter will enhance the look and feel of your home decoration.
These Ornamental Resin Planters Will make your plants happy and brighten your home decor. Bring them home immediately!